WH&Y researcher, Dr Dan Waller, has long had an interest in the health behaviours of young people, and how best to accommodate and address these in youth health policy. In 2020, he was the co-presenter of a WH&Y webinar on youth health policies across Australia, and in 2021 was the lead author of a scoping review of Australia's national, state and territory youth health policies.
Dan has just secured funding from Sydney Health Partners to explore the use of digital psychosocial screening for adolescent patients in busy hospital settings. The project will be led jointly by Dan and WH&Y Director, Professor Kate Steinbeck, and will focus on the implementation of the HEEADSSS tool across sites in the Sydney Children's Hospital Network.
In this Q&A, Dan shares his thoughts about how research can have a real-world impact on young people, and how timely psychosocial screening can help health services identify and address mental health issues in young people before they lead to lasting damage.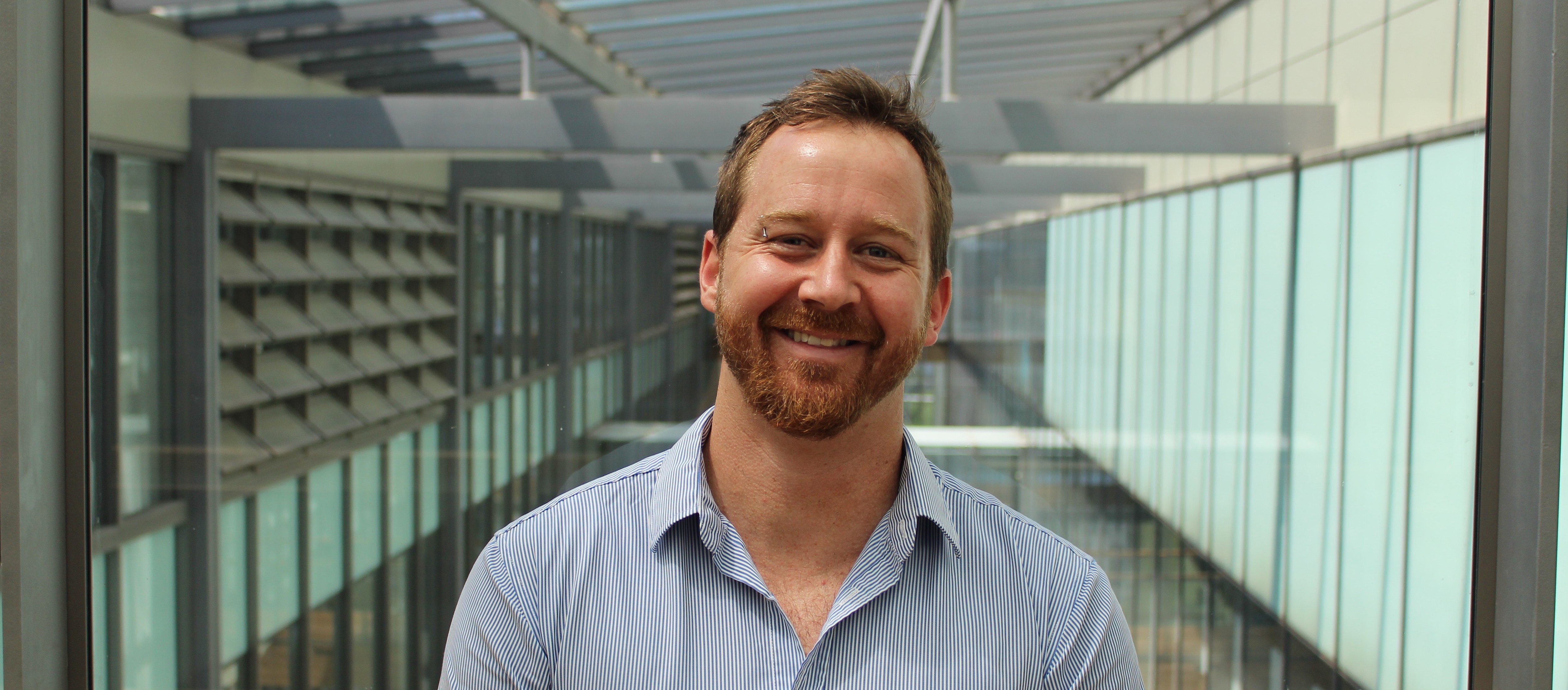 Q&A
What do you enjoy about your work?
I like to conduct health services and implementation research, and this means I get to use a lot of different and creative study approaches. Through my research, I engage with policymakers, health professionals, young people, and families to see how they experience and interact with the health system.
 
What makes you feel proud of the work you do?
Working to improve the health and wellbeing of young people is something I take great pride in. I'm proudest when I can see that my research has led to a change in health policy that benefits young people.
 
What is psychosocial screening, and how does it work?
Psychosocial screening helps clinicians talk to young people about their strengths and needs, and can help identify concerns that may need to be addressed. It's a more holistic approach to care that considers the whole person rather than the single issue they may have presented with.
 
What difference can it make to the health and wellbeing of young people?
The biggest health burdens for adolescents and young adults are related to psychosocial, mental health, and behavioural concerns. If we can identify concerns and then help navigate young people to the support they need, we can potentially reduce the impact of these concerns and prevent them worsening over time.
 
What do you hope to learn from the project that's being funded by Sydney Health Partners? 
It's important to get implementation right. The whole purpose of the project is to find out how we can introduce psychosocial screening into health services in a manner that is feasible and sustainable. We want to know things like when, how, and where we can conduct screening, and what are some of the factors that may aid or discourage this. We're talking to clinicians to understand how they feel about conducting screening, and young people to understand their experience of participating in screening. While screening is important, we also need to make sure we have systems in place to follow-up on any identified concerns if we are to scale up this kind of approach.
---
About The Authors
Dan Waller is a Postdoctoral Research Fellow at the Faculty of Health, University of Technology Sydn...